About CSS
The Catalina Sky Survey (CSS) is a NASA funded project supported by the Near Earth Object Observation Program (NEOO) under the Planetary Defense Coordination Office (PDCO). We are based at the University of Arizona's Lunar and Planetary Lab in Tucson, Arizona.  Our mission at CSS is fully dedicated to discover and track near-Earth objects (NEOs) in an effort to meet the congressional mandate to catalogue at least 90 percent of the estimated population of NEOs larger than 140 meters, some of which classify as potentially hazardous asteroids (PHAs) which pose an impact threat to Earth. Longstanding success of the project is attributable to our comprehensive sky coverage, continued development and application of innovative software and our NEO detection pipeline, and the inclusion of near real-time human attention to the NEO discovery and follow-up process.
CSS in the News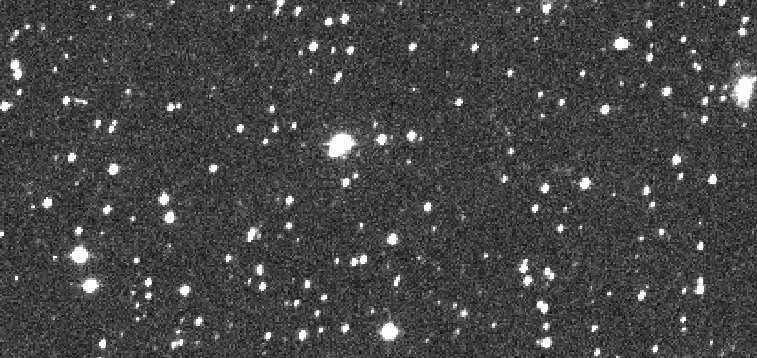 Animated discovery images of asteroid 2018 LA, acquired by the Catalina Sky Survey only 8 hours before impact on June 2, 2018. Read about the incredible discovery of 2018 LA.
For only the third time in history a near-Earth asteroid was discovered before impacting Earth. Remarkably, all three objects have been discovered by one observer at the Catalina Sky Survey.
Sunday, February 25, 2018
The Catalina Sky Survey has been a leader in NEO surveying and discovery for two decades, and recent upgrades to hardware, software and survey strategies have pushed discoveries to all-time records.
Wednesday, February 21, 2018
Catalina Sky Survey observer's succesfully acquired images of SpaceX's Falcon Heavy fast receeding payload: a Tesla Roadster. Enjoy the full story on UA News. (Above Image: SpaceX)
Sunday, February 11, 2018
Two new asteroids discovered by the Catalina Sky Survey had cosmically close flybys, passing between the Earth and moon.